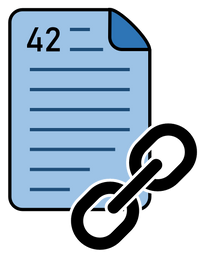 docToolchain
Create awesome docs the easy way!
docToolchain is a collection of scripts that makes it easy to create and maintain powerful technical documentation. Built on best-of-breed open source technologies, we deliver the best docs toolchain so you don't have to.
docToolchain is fully open source
No vendor lock-in. No contracts. One of our core goals with the architecture is to allow you to modify docToolchain to meet your unique needs.
jBake works silently under the hood
We chose the excellent jBake as our static site generator so you can focus on your docs.
We love AsciiDoc
No wasting time choosing which Ascii flavour to use. AsciiDoc has everything you need ready to go.